What's for dinner tonight? Let RecipeThing's interactive menu planner help you decide.
RecipeThing can help you become organized. Add your recipes to the menu for the month: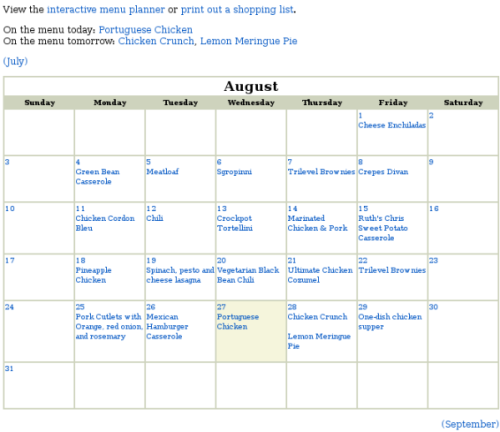 Then print out a shopping list, complete with items grouped together by aisle:

You can even tell RecipeThing that you always keep items like milk, chicken, and pasta stocked in your kitchen. This way they won't show up on your shopping list.

These RecipeThing features require that you sign up for an account so that we can create your individualized menu. Sign up now!